Weather isn't Cooling the Resale Market- OREB
Date Posted: December 6, 2019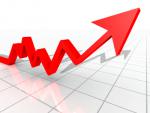 According to the new data released from the Ottawa Real Estate Board (OREB), the Ottawa real estate market saw another stellar month of sales with a 10.9% increase over November 2018 with a total of 1,288 properties sold. This figure includes 958 residential properties, an increase of 10.5% from November 2018, and 330 condominiums, up 12.2%.
"Even with the typical winter slowdown, Ottawa's home resale market still experienced a relatively brisk pace in November. Our inventory is not having a chance to build as it is being absorbed as quickly as it comes on the market. That's why there are so many sales every month even though the supply stock is low," explains Dwight Delahunt, President of the Ottawa Real Estate Board.
Home sale prices across both the residential market as well as the condo markets saw increases of 16.9% and 9.8% respectively from last November. The average sale price for a residential home was $501,201 which is an increase of 9.1% year to date while the average sale price for a condo was $313,734, up 8.9%.
"Prices have increased, and therefore there is shortage of units available in the lower end price range of both condos and residential properties," reports Delahunt. "That being said, the Ottawa market still remains strong and sustainable with reasonable increases in year to date average prices of 9% in both the residential and condominium property classes."
To read the full release from OREB, visit their website here.
Looking to get into the real estate market? Contact your Mortgage Broker today.