The State of the Mortgage Market- MPC
Date Posted: February 5, 2019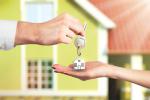 Mortgage Professionals Canada (MPC) released their State of the Mortgage Market Report. Although the report itself did address the stress test and subsequent implications, it also shed light on the current Canadian mortgage market moving into 2019.
"Housing markets across Canada were due to slow to some extent as a result of higher interest rates, but the reductions in activity that have occurred have been much larger than should have been expected, due to the mortgage stress tests, on top of prior policy changes that have constrained home buying," wrote Will Dunning, Chief Economist of MPC.
Some interesting facts emerged from the report from those surveyed:
68% of Canadians chose fixed interest rates

89% have amortizations of 25 years or less

15% of mortgage holders made lumpsump payments to accelerate repayment (Average was $22,100)

16% increased the payment amount by an average of $450 per month

28% of mortgage originations occurred through a Mortgage Broker

0.24% is the current rate of mortgage arrears, which is historically low
According to the report, it would take the average wage earner 98 weeks to save 20% for a down-payment on an average home price, which is down from 105 weeks in 2017.
Consumer sentiment remains positive with 90% of purchasers happy with their decision to buy a home.
As for the outlook for the 2019 market, "The data on housing starts tells us that housing completions in 2019 will be slightly lower than in 2018 but will still be at a level that results in a significant requirement for new financing," Dunning writes.
For the report highlights, check out Canadian Mortgage Trends article here.
For the full report from Mortgage Professionals Canada, visit their website here.
Wondering about your mortgage and financing needs? Contact your Mortgage Broker today.