Stress Test and Home Ownership Challenges
Date Posted: April 30, 2019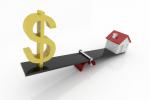 With the federal election only 6 months away no party has presented a clear plan to turn the home ownership trend around.
"In his recent budget speech, federal Finance Minister Morneau said "…finding an affordable place to call home is not just a challenge. For too many hard-working Canadians, especially for young people, it feels like an impossibility."
In the recently released 2019 Federal Budget Plan, the government did suggest they are looking at the home ownership rates and proposed the first-time home buyers incentive which would see the government loan 5% (or 10% on new constructions) towards the purchase of a home with repayment required when the home is sold. The plan has yet to receive approval and there are stipulations attached such as buyers are still required to come up with 5% down payment, household income cannot exceed $120,000, and mortgages are capped at 4 times the applicant's income for a maximum of $480,000.
What has not been addressed is the impact the stress-test has had on Canadian by reducing purchasing power by 20% by using a qualifying rate that is either the benchmark rate or 2% above the contract rate- whichever is higher.
"With the rate of home ownership falling for the first time, Canada needs a big, bold, comprehensive plan to turn that trend around. Six months before a federal election, all of the parties have some good ideas. But Canadians are looking for policy platforms that do all they've suggested, and much more.
Polls confirm what every young family knows — housing is a big, and growing issue, and no party has done enough yet to win the housing vote. Whichever party steps up on home ownership, will be well on its way to forming the next government."
To read the full article from Tim Hudak, CEO of the Ontario Real Estate Association, you can find it here at the Financial Post.