Securing the Lowest Rate
Date Posted: April 5, 2021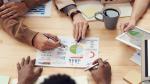 Throughout the past year with the Coronavirus pandemic, mortgage rates have dropped to some of the lowest they have ever been. With an unexpected record high demand for housing during this pandemic, 551,000 homes have changed hands, according to the Canadian Real Estate Association.
If you are in the market of purchasing a new home, now is the time to lock in a pre-approval and speak to a Mortgage Broker. With rates beginning to rise for the first time during this Coronavirus pandemic, a Mortgage Broker can secure you a rate for 120 days. Homeowners looking to refinance to consolidate debt could be looking at saving thousands of dollars by taking advantage of today's rates, as could homeowners whose mortgage is coming up for renewal.
It is important that you maintain your credit score to qualify for today's lowest rates. Ensure that you do not take on any large debts prior to renewing, refinancing or purchasing a new home. These large debts can significantly reduce your qualifying power.
Contact one of our Mortgage Brokers today to ensure you are provided with a solid strategy.
For the full Financial Post article, click here.