Record-Breaking 2019 Closes Out Decade- OREB
Date Posted: January 10, 2020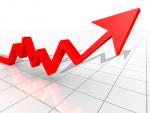 With another year coming to an end, Ottawa real estate continued it's upward trend with 761 residential sales in December- up 15.3% from December 2018. Broken down, of the 761 properties sold, 534 properties fell into the residential sales category, up 13.9%, and 277 condos, up 18.8%.
"December's statistics reflect the same story we've seen all year – historically low supply yet higher unit sales than in previous years. Days on market continued to decline, especially in certain pockets of the city, as properties that came on the market were snapped up by prepared buyers," states Dwight Delahunt, Ottawa Real Estate Board's 2019 President. "Unit sales in the condominium class consistently led the way, offering lower price point options for homebuyers that simply weren't available in the residential category," he adds.
The total number of sales throughout the year was up 6.6% with 18,622 homes sold. Residential properties were up 4.7% with 14,038 sales and condos were up 13% with 4.584 sales. 2019 also saw significant price increases across both classes of properties. In the condo market, December saw an increase of 11.5% to $310,675 while the residential market saw an increase of 10.3% from last December for an average price of $500,306. Year-end sales figures saw an average sale price of $486,590 in the residential market and $304,203 for condo properties, increases of 8.9% and 9.3% respectively.
"2019 was a record-breaker in both the number of sales as well as average prices, with the residential property class reaching $500K in several months during the year. This price growth is warranted due to the fundamental economic principle of supply and demand playing out, with limited supply putting upward pressure on prices. However, even with these increases, Ottawa's real estate market continues to remain one of the most affordable and sustainable in the country," Delahunt stresses.
To read the full release from the Ottawa Real Estate Board (OREB), click here.
Looking for sound mortgage advice? Contact your Mortgage Broker today.