Open House- The Real Estate And Mortgage Show: October 5, 2019
Date Posted: October 7, 2019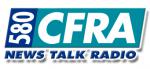 The Ottawa market continues it growth with an increase of 11.8% over 2018 in the number of sales. Despite historically low inventory, which is a challenge for buyers, this has been the strongest September in 15 years. In this type of accelerated market, buyers need to ensure they are prepared financially and working with a trusted realtor to help them through the process. In this type of market, time is not on the side of the buyers and quick decisions may be required to get into a home. Make sure you set a list of needs and wants and know where you're willing to settle. In order to ensure financial stability, work closely with your Mortgage Broker to ensure you are working with figures you are comfortable affording. The average sale price is $487,000, $309,000 for condos, which are significant increases especially for those entering the market for the first time.
First time buyers have evolved from generations past in that they are trending towards staying longer in their first home. Smaller, more manageable homes are in higher demand for both first time buyers as well as those who are down-sizing.
Mortgage rates are remaining steady and the bond market has dropped slightly which is positive. While the global market awaiting the US-China trade decisions, the markets seem to be on hold for the time being.
Looking to get into owning a rental property? Ensure you work with a trusted realtor to assist you with purchasing the right house in the right neighborhood.
Concerned about your credit bureau? Take the bull by the horns and get a copy of your credit report to see where you stand and make the necessary changes to improve your score and rating.
To listen to the full podcast, click here.
For more trusted information, contact your Mortgage Broker today.