Open House- The Real Estate And Mortgage Show: October 26, 2019
Date Posted: October 28, 2019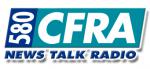 With the election over and the Liberals in a minority government position, only time will tell how many of the election promises are kept. All parties have been very open to meeting and discussing the mortgage and housing industry with industry professionals that can give a front-line perspective to policy makers.
Currently, Ottawa is still low in real estate inventory with less than 3,000 listing on the market. Only 407 condos on the market. Row units are the hottest properties right now with only 133 units on the market.
Do your homework- In the hot market such as Ottawa, ensure you are interviewing potential relators to see how each sale tactic differs and choose one that you are comfortable with. Similarly, when shopping for a mortgage, Mortgage Brokers have the advantage of working for the best interest of the client and not the lender.
To listen to the full podcast from CFRA, click here.
Looking for more trusted mortgage advice? Contact your Mortgage Broker today.