Open House- The Real Estate and Mortgage Show: November 17, 2018
Date Posted: November 20, 2018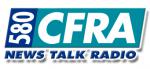 With the weather changing, pictures can help showcase the home and ensure the listing looks current. Have a professional team which includes a real estate photographer can make such a big difference to buyers who see those pictures first before stepping into the home.
Currently the average days on market for a home is about 39 days. Experts are predicting that the Ottawa real estate market will remain strong into 2019.
Some of the big banks, though not all, are now qualifying mortgage applicants using the payment from the full amount of a HELOC if they have one on their property. These qualification parameters only apply to secured lines of credit, not to unsecured lines of credit. With some lenders, there is the potential that a HELOC value may increase as the mortgage balance decreases.
If your mortgage is up for renewal, always get in contact with your Mortgage Broker. Not only are their services working in your favour, they can let you know if you are being offered the best rate and product for your scenario.
To listen to the full podcast, click here.
For more information, contact your Mortgage Broker for trusted advice.