Open House- The Real Estate and Mortgage Show: November 10, 2018
Date Posted: November 13, 2018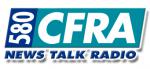 In October, the number of sales was up 11.8% in the Ottawa area and prices were up 6.9%. This is very comparable to last year's numbers but is well over the 5 year average. Much of this had to do with the condo market increases which signify a rebound for this property type may be on the horizon.
Although first time home buyers may discuss purchasing a condo, once they factor in condo and maintenance fees, this takes a bite out of their purchasing power. When adding these fees to a mortgage application, lenders and banks usually look at half of the condo fees for qualifying purposes. It makes more of an impact on a monthly budget for the buyers. With land as a fixed resource, higher density neighbourhoods are being constructed to maximize profitability for these builders which mean more town homes and condos.
When it comes to setting an amortization to determine the payment if you put down 20% down payment or more you can set your amortization for 30 years. For down payments of less that 20%, your maximum amortization is 25 years. This does not lock you in for that period of time; it is simply used to help determine your payments.
Although no new changes are coming in regards to the stress test, there has been a change in qualifying clients with Home Equity Line of Credit (HELOC) products. Some banks now use the limit as a payment if you are looking for additional mortgages. This means that even if you owe nothing on this, they assume it has been fully utilized and factor in this payment.
When interviewing Real Estate Agents to sell your home, forget about price and look at their marketing plan to generate the sale.