Open House- The Real Estate And Mortgage Show: March 30, 2019
Date Posted: April 2, 2019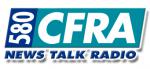 The time to break into the market is now! Steve, Frank and Paul break down some of the latest numbers.
With the Federal Budget Plan 2019 announced a few weeks ago, only the increase to the Home Buyers RRSP Plan to $35,000 is firm. No further details have been released on any of the other points.
With the potential CMHC first-time homebuyer's incentive coming into action in fall, some buyers may wait to get into the market until the program is in place. With the markets as active as they have been, it may be more worthwhile to jump in now as opposed to waiting. Each situation will be different, speak to your Mortgage Broker for help analyzing your options.
We are currently in a decreasing mortgage rate environment. Qualifying rates have not decreased.
With the spring market emerging, we are still less than 4000 listings on the market with 3177 residential home and 654 condominiums. The condo market is really low compared to 4 years ago where we had 2300 condos available. We usually average around 6000 during this point of the spring market.
Click here to listen to the full podcast.
For more information, contact your Mortgage Broker today.