Open House- The Real Estate And Mortgage Show: March 2, 2019
Date Posted: March 4, 2019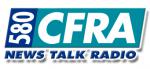 TD economists are forecasting a slower increase to Bank of Canada interest rates over the next two years.
Buyers in the Ottawa area are feeling the frustrations of purchasing in this market with the limited inventory and multiple offer scenarios. Working with a Real Estate Agent can help mitigate some of these concerns.
The number of homes on the market is still very low with only 3475 available. Broken down to 620 on the condo side and 2835 residential homes. Time on market is less than 30 days. Thinking of selling, now is the time to get your home ready and listed.
If purchasing a condo, your Mortgage Broker will need to factor in the condo fees on your application. This will factor in to how much you are able to afford given the additional expense. It is always best to have your lawyer look at the status certificate and reserve fund for that condo to ensure they are financially fit.
Purchasing in Quebec is a little different from the Ontario side. In Quebec, you will need to have an approval from a lender with no conditions.
Going into a bidding war with an unconditional offer? Ensure you are working with a Real Estate Agent and Mortgage Broker to help navigate the process.
Collateral mortgage is one way that a mortgage charge is registered. If there is a revolving portion to your mortgage, such as a line of credit, it will be registered as a collateral charge. They can be more costly if you decide to move your mortgage because a lawyer needs to discharge this charge as opposed to a title company.
Check out this week's podcast here.