Open House- The Real Estate And Mortgage Show: January 11, 2020
Date Posted: January 13, 2020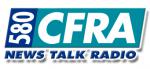 When starting a new broker relationship, the initial conversation will become a fact-finding mission for the broker to learn more about the client. Details such as down payment amount and source, income, credit, ideal purchase price are some of the topics to be discussed during the initial meeting.
Credit and finance are extremely important topic to discuss with your children. These are lifelong lessons that can really impact the lives and goals of the younger generation.
Rates are low, property value are up which means now is a great time to review refinance options if you are carrying credit card and line of credit debt. When you refinance, you can extend your amortization back up to 30 years which lowers the monthly payment. You can always take advantage of the pre-payment privileges to help pay down your mortgage faster. The legal fees and appraisal costs for a refinance is around $1000-$1200.
The 2019 real estate numbers have been released, number of sales up 15.3% led by the condo market at 18.8% in December. The average sale price was up in December to $443,000 up 10.1%. The average sale price for year-to-date 2019 was up 8.1% which is great for the Ottawa market.
Now that the holiday season is behind us, the number of listings hitting the market should increase as people get a jump start on the spring market.
Looking for an easy strategy to pay off your mortgage sooner? Consider rounding your payments up to the nearest hundred dollars or keeping your payment the same if you are renewing at a lower rate and payment amount.
Anisa Lancione from Advanced Capital Corp. calls in to let the listeners know about an information dinner they are hosting on February 11 at Giovanni's on Preston Street. Registration is required at www.advancedmic.com or by calling 613-656-0869. This is a great environment to gather more information about investing in Ottawa real estate in a social, low-key setting.
To listen to the full podcast from CFRA click here.
For more information, contact your Mortgage Broker today.