Open House- The Real Estate And Mortgage Show: December 7, 2019
Date Posted: December 9, 2019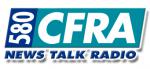 The Ottawa market continues to grow with home prices of residential properties exceeding $500,000, sales year-over-year are up over 10% as low inventory levels continue.
The unbeatable condo market continues its trends as well with increased sale prices and fast flying properties. You still should be doing your homework before buying a condo and an analysis of condo fees and reserve funds should be a part of this research.
Did you know that if you are in a variable rate mortgages you have a penalty of 3 months interest? If you hold a fixed rate mortgage, you are charged the greater of 3 months interest or an interest rate differential which can make a substantial difference. This would be something to consider when securing your mortgage and something to discuss with your Mortgage Broker.
Have a portfolio with rental properties? This is usually a long-term investment and the quality of tenant can make all the difference. Make sure you are doing your due diligence when screening potential rental applicants. Having to remove bad tenants can be a costly and timely process with most landlord tenant laws siding in favour of the tenant.
Anisa Lancione from the Advanced Capital Corporation joins the group to discuss the quality of applications funded by the Advanced Mortgage Investment Corporation (AMIC). The average borrower with AMIC have mainly gone to alternative lending out of circumstance. AMIC is made up of private investors who own shares in the corporation. Looking for ways to invest? AMIC can hold registered funds and locked-in registered accounts as an investment. Contact Anisa today to get more information.
To get more information on AMIC, click here.
Contact your Mortgage Broker today to continue the conversation.