Open House- The Real Estate And Mortgage Show: December 14, 2019
Date Posted: December 16, 2019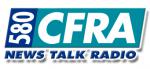 Mortgages and real estate in the Ottawa market show no signs of slowing as we head into the last few weeks of 2019. Mortgage Brokers Ottawa hit $1 BILLION dollars in mortgage originations this year which put the brokerage at second in the country within their network behind another brokerage in the high home price market of Toronto.
Interest rates are trending upwards currently with an increase in the bond market. Economists are talking less about recessions in the US and neither the Canadian nor American central banks dropping rates. With the minority government in place, a review of the stress test is being considered.
Some of the issues that have become apparent are not allowing refinances to be back end insured resulting in higher interest rates and renewals are subject to stress test qualifications which limits potential options to shop around for the best mortgage and rate.
A caller discusses the Constance Bay area real estate with Paul and Frank to tap into their expertise.
Another caller discusses timing listing a rental home in the Orleans area.
Ottawa real estate currently has 2,032 homes available for sale with 270 condos and 1,762 residential homes.
Contact your Mortgage Broker today to discuss your mortgage options.