Open House- The Real Estate And Mortgage Show: August 3, 2019
Date Posted: August 6, 2019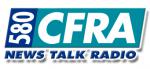 Buyers frustrated with loosing out on homes in the west/south neighbourhoods are now expanding their search areas to just outside of the city where you can get a single home for the price of a townhouse in those hot markets.
Homes that are within that 5-10 minute walk to the new light rail transit will really be benefitting from the price increases that comes along with the ease of access to that option for commuting.
Intimidated by the debt reports coming out? Keep in mind, the amount of home equity is rarely reported on so the picture may look bleaker than it appears.
After one of the hottest Julys on records, Ottawa's real estate listings remain conflictingly cool. There are currently 4,236 total listings, down even from last week. When a buyer makes an offer and goes in for the home inspection, this takes the home off the market for a time period and if the home fails the inspection, the home will likely return to the market with a reduced price which is a flag for the next buyer.
Given the new mortgage rules and tightening restrictions around mortgage documentation, lenders are asking more detailed questions regarding where savings are accumulated from and may ask for further history.
Big bank representatives have sales goals to achieve for both mortgages and mortgage life and disability insurance. Working with a Mortgage Broker gives you an unbiased opinion and are not obligated to push any one product or lender. The options are there for not only additional savings with interest rates but getting a mortgage with features that suit your needs.
Although the qualifying interest rate has decreased, it is not really any easier for Canadians to qualify for a home- especially if they are looking to purchase as an individual. It also does not change the big bank posted rates which are used to calculate penalties. Discuss this with your Mortgage Broker to find out how it would impact your personal situation.
To listen to the full CFRA podcast, click here.
Looking for more sound advice from a trusted Mortgage Broker? Contact us today.