Open House- The Real Estate And Mortgage Show: August 10, 2019
Date Posted: August 12, 2019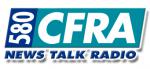 The real estate inventory continues the level trend with 4243 active listings in the Ottawa market. The condo market is really thriving this year with only 543 condos currently listed. Last month was the best July on the books for the last 15 years. Residential sales were up from 2018 by 12.3% while condo sales were up 23% for a total of 14.8%. Year-to-date, the number of sales in Ottawa market is up 3.6%, given a push from the condo market. In July, the average sales price was up 9% for an average residential sale price of $487,000. Year-to-date, residential sale prices are up 7.2% which is substantial for Ottawa but modest for other capital cities.
Mortgages for self-employed business owners differs greatly from salaried employees. Self-employed business owners can use tax writes off to mitigate the revue they bring in with business expenses. This lowers their overall income amount which can hurt qualifying requirements. There are self-employed programs to help those individuals qualify.
Home inspection completed your property that you are not happy with? Ensure the home inspector was licensed and investigate getting your own home inspection completed. If you are looking to sell your home, it may be worthwhile to have an inspection completed prior to mitigate any issues that may arise. As a buyer, you want the inspector to be diligent to help with negotiations.
According to one of the top CIBC economists, Bank of Canada rates have the potential to decrease over the next few announcements. With talks a global recession in 2020, the bond markets seem like they are active pricing for this. Real estate wise, listings tend to stay longer on the market, we may be looking at more of a balanced market.
Mortgage Brokers get paid a fee by the lenders. If you get an insitutional mortgage, your Mortgage Broker should not charge a broker fee. If you are questioning any fees charged, ask for a break down of the fees and who is charging what or get a second opinion.
Listen to the full podcast from CFRA here.
For more information, contact your Mortgage Broker today.