Open House- The Real Estate and Mortgage Show: April 20, 2019
Date Posted: April 22, 2019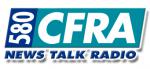 The spring market is here, but supply is still barely keeping up with the demand in Ottawa!
Inventory levels remain low in the Ottawa market. Currently there are 4,031 homes on the market compared to 6,000 last year. Of those, 3,418 are residential and 613 are condos. Active row-unit condos account for 65 listings, while apartment condos make up the bulk with 473. The active price point of $350,000-$500,000 for residential detached home have only 479 listings, compared to 719 at the end of March.
Thinking of buying a new-build home? Remember to have your Real Estate Agent represent your interests in the process. That nice big open field may soon be another neighbourhood or a shopping centre. If you are approved for your mortgage at the time you purchase your new build and mortgage rules change, you will be grandfathered in to the old rules if you use that original approval.
Buyer frustration is very high in Ottawa's sellers' market. Home are being sold over asking price and very quickly. Ensure you are working with a trusted team of professionals including your Mortgage Broker and Real Estate Agent. Home inspections are still very important for buyers to verify things you may not be able to see. Despite the claims of some apps and companies, 60 second pre-approvals are very limited. Your Mortgage Broker is the one who will review your credit report, down-payment and income documents.
To listen to the full podcast click here.
For more trusted information, contact your Mortgage Broker today.