Mortgage Rates have never been cheaper
Date Posted: August 10, 2020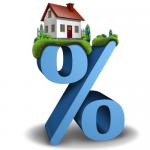 Now that Canada is 6 months into Covid-19 there have been several factors that have contributed to this historically low interest rate environment. The question now becomes – does one wait and see if rates will go lower?
If you are in the market for a home, your timing could not be better. Mortgage rates are at record lows, and experts say this is the perfect opportunity to lock in a loan at a great price.
And if you are already a homeowner, refinancing your mortgage at one of today's bargain rates could save you thousands of dollars a year.
But these ultra-low mortgage rates may not last forever, so if you have been thinking about buying or refinancing you should talk to your mortgage broker today – before it is too late.
To read the full Financial Post article; click here:
Contact your Mortgage Broker today for more trusted advice