Mortgage Minute: Your Questions Answered
Date Posted: March 31, 2021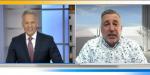 The real estate market is remaining hot with little evidence to show it would be slowing down anytime soon. Frank Napolitano answers your questions this week on CTV Morning Live.
Q: There have been many articles on this being a housing bubble, similar to what the US went through in 2007-2008. Is it possible that our housing market has a similar fate?
A: Totally opposite, what was happening in the US was that people were getting mortgages without even having jobs. It is totally different in Canada; people are actually properly qualifying for a mortgage. Of course, it is possible that bubble may burst but, it is not because of the same circumstances as the US. Though, with all demand is unlikely that the bubble will burst anytime soon.
Q: With the real estate market still heated up, is there expected to be any changes in the default insure mortgage rules when a home is purchased for over $1M?
A: A lot of people are unaware that across Canada you must have at least a 20% down payment on a house of $1M. As of right now this has not changed, and you must at least have that 20% down payment.
To learn more about investing in mortgages watch the full CTV interview with Frank Napolitano; click here.
Contact your Mortgage Broker today for trusted advice