January Record Breaking Home Sales- OREB
Date Posted: February 7, 2019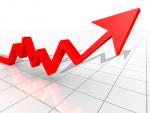 A total of 820 residential properties were sold in January according to the Ottawa Real Estate Board (OREB). This represents a 15.8% increase over January 2018 which had 708 sales.
The sales included 611 residential homes, up 14.2% from 2018, and 209 condos units sold, up 20.8%. The number of January 2019 sales were also over the 5-year average sale number of 683.
"January is typically one of the slowest months of the year for local real estate. Yet, in spite of the record cold and snowfall, unit sales are up almost 16%. This is the highest number of January transactions we have experienced in decades," states Ottawa Real Estate Board's 2019 President, Dwight Delahunt.
"Even though inventory is at its lowest level in years, Ottawa's home prices reflect reasonable appreciation. New builds are helping prices remain stable with homebuilders adding enough supply to keep the market equitable. We don't have the supply constraints of Toronto and Vancouver because we have serviceable lots within a 20-minute drive," Delahunt points out.
Average sale prices also saw an increase in both residential and condominium markets. The residential side saw a 1.5% increase over last January with an average price of $432,829. In the condo market, an increase of 7.7% resulted in an average price of $283,990 from January 2018.
To read the full press release from the Ottawa Real Estate Board click here.
Thinking of buying a home in 2019? Contact your Mortgage Broker today!