Hot Market in a Scorching July- OREB
Date Posted: August 7, 2019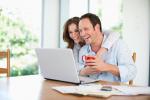 In new figures released by the Ottawa Real Estate Board (OREB), 1,842 residential properties were sold in July, compared the 1,605 in the same month in 2018 which represents a 14.8% increase. The 1,800 properties were broken down into 1,382 residential homes, up 12.3%, and 460 condos, up 23%.
"Typically, after the busy spring, July tends to be a slower month as people take vacations and spend more time with their families, but there was no slow down this past month," observes Dwight Delahunt, President of the Ottawa Real Estate Board. "In fact, we recorded the highest number of July sales in 15 years."
"Also, for the first time in 2019, there was an upsurge in new listings which has slightly improved housing inventory. Although this is encouraging news, it is not enough to keep up with demand. In order to bring about a more balanced market, there needs to be at least a three-month supply of listings. Currently, Ottawa is closer to a one-month supply," he adds.
"In this type of market, it is vital that Sellers utilize the experience and advice of a REALTOR® to maximize your property's potential — and if you are a Buyer, to guide you through the complexities this intricate market presents," Delahunt recommends.
Average sale prices also saw increases in both property classes. Condo sale prices rose 6.8% from last year to $299,665. Similarly, residential sale prices increased to $487,308, up 10.4% from July 2018.
Dwight Delahunt also noted negative impacts from the mortgage stress-test on the housing market, indicating the board will "look forward to hearing about how the various parties intend on addressing this contentious issue as the election approaches."
To read the full release from OREB, click here.
To get trusted mortgage advice, contact your Mortgage Broker today.