Head of CMHC Addresses B-20 Regulations
Date Posted: November 1, 2018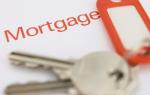 President and CEO of the Canadian Mortgage and Housing Corporation (CMHC) Evan Siddall addressed industry concerns regarding the regulatory changes at the National Mortgage Conference earlier this week.
The National Mortgage Conference was hosted in Montreal by Mortgage Professionals Canada (MPC). President and CEO of MPC, Paul Taylor, was able to question Mr. Siddall on the rule changes, primarily the new stress test.
"One thing I think we do well, and some of you may think we over-rotated on this, is maintain a healthy housing market and help avoid financial crises," he said [Mr. Siddall]. "My view is that we have a much healthier housing system and a richer market for [brokers] to operate and compete in than we would have had had those changes not occurred."
Though he assured the audience that "we're not in a big rush to make more changes."
Mr. Siddall also addressed issues on rising interest rates, credit unions and the B-20 rules, the $1 million dollar insurance cap, and refinance restrictions.
"Asked what he sees as the largest risk facing the mortgage and housing markets, Siddall replied: "The true answer is I think we've got a really stable system," in part because mortgage brokers "advise [homebuyers] really effectively on making wise house-purchase decisions." He noted that unemployment is by far the largest driver of defaults and foreclosures, and that of all market segments, highly indebted first-time buyers pose the largest risk."
For more on the Canadian Mortgage Trends article, click here.