First-Time Home Buyer Incentive Off to a Slow Start
Date Posted: February 4, 2020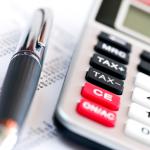 Since the official launch of the federal program in September 2019, a mere 4% of the 3-year goal has been funded according to new data. Between September 2nd and December 2nd, of the 3,252 application for down payment assistance submitted across Canada, 2,730 application were approved for a total of $51.3 million dollars funded.
Interest has been highest in the province of Quebec, where more than 1,300 applications were received, as opposed to Ontario where only 436 applications were submitted.
Across other major housing markets, there is no surprise the GTA and GVA markets ranked lower than cities such as Edmonton or Calgary where home prices are significantly lower, given that one of the major restrictions of the program is a maximum purchase price of $565,000.
Greater Toronto Area: 148

Vancouver: 45

Edmonton: 447

Calgary: 260

Winnipeg: 144

Montreal 654

Halifax: 64

New Brunswick: 60

PEI: 12
The program has been criticized within the industry as being overly complicated and many buyers have expressed uneasiness with the thought of losing potential equity down the line.
To read the full article from Canadian Mortgage Trends, click here. More information about the FTHBI can be found on their website here.
Looking at your home buying options? Contact your Mortgage Broker today.