Fall Market Springs Forward- OREB
Date Posted: October 4, 2019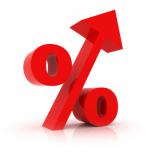 According to the newly released data from the Ottawa Real Estate Board (OREB), 1,549 properties were sold on September, up 11.8% from the same month in 2018. Of the 1,549 properties, 1,113 residential properties sold, up 6.9% and 436 condominiums, up 26.4%.
"Despite a challenging year of historically low inventory, September's sales continue to be extremely strong, the likes of which we haven't seen in the past 15 years," acknowledges Dwight Delahunt, President of the Ottawa Real Estate Board. "It's quite amazing, with the limited supply, that the market is still moving well with purchasers finding properties that meet their requirements," he adds.
When it comes to average sale prices, the condo market saw a 9% increase from last year at $309,373. Meanwhile on the residential side saw an average sale price of $487,438, up 8%.
"September to November typically tend to be busy listing and sales months; however, there is a federal election coming up, which normally brings a slowdown in the market. We haven't seen that transpire this year, which suggests that consumers are highly confident in our local economy and the Ottawa real estate market."
He continues, "Although Canada needs a broad-based national housing strategy which tackles the full range of housing issues, platforms that are getting it right understand that real estate is local, and policies must factor in regional differences."
To read more from the Ottawa Real Estate Board news release, click here.
Contact your Mortgage Broker today for more information.