Canadian home sales fall in October, according to CREA data
Date Posted: November 16, 2018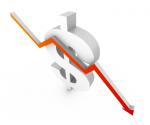 According to the Canadian Real Estate Association, homes sales dropped by 1.6% compared to September. A decrease was also noted in the average home sale price which fell 1.5% to $496,800. Excluding the price topping markets of the GTA and GVA, the average price across Canada was just under $383,000.
"Board president Barb Sukkau says this year's mortgage stress test has left an impact on home sales by lowering the amount of mortgage homebuyers can now qualify for. The mortgage stress test came into effect in January, adding downward pressure on property values that were still adjusting to other newly introduced measures such as a 15 per cent foreign-buyers tax in Ontario."
More from the Globe and Mail article here.