Bank of Canada Maintains Interest Rates
Date Posted: April 24, 2019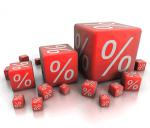 Bank of Canada Governor Stephen Poloz kept the benchmark rate stable at 1.75% in the most recent announcement made this morning marking a fourth straight hold by the bank.
In a widely expected move, the case for keeping the interest rate stable has grown since the last increase in October 2018. The economic downturn at the end of 2018 caused by a drop in oil prices and reined in spending by households seems to have continued into 2019. Recent data showed a slow start in the early months of 2019.
"..Governing Council judges that an accommodative policy interest rate continues to be warranted. We will continue to evaluate the appropriate degree of monetary policy accommodation as new data arrive. In particular, we are monitoring developments in household spending, oil markets, and global trade policy to gauge the extent to which the factors weighing on growth and the inflation outlook are dissipating."
To read the full release from the Bank of Canada, click here.