Bank of Canada Maintains Interest Rates Once Again
Date Posted: July 10, 2019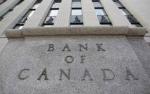 The Bank of Canada has announced that it will maintain they key interested rate at 1.75%.
The announcement, focused on balancing domestic economic improvements and the expanding global slowdown, was made this morning which means the central bank is holding steady for the sixth straight time.
"Governor Stephen Poloz and the governing council appeared to be in no rush to change the rate, even as they noted policy-makers in the U.S. and Europe have signalled they may introduce cuts to respond to weakened global economic activity. "Recent data show the Canadian economy is returning to potential growth," the Bank of Canada said in a statement. "However, the outlook is clouded by persistent trade tensions. Taken together, the degree of accommodation being provided by the current policy interest rate remains appropriate."
Escalating trade conflicts, notably the US-China relationship, geopolitical tensions and related uncertainty were reflected in the bank's report and noted as contributing to the slowdown of economic activity.
To read more from the Bank of Canada, visit their website for the full report.