A Slow March into Spring Market for Ottawa Real Estate- OREB
Date Posted: April 4, 2019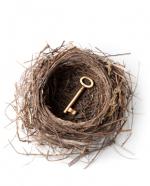 According the Ottawa Real Estate Board (OREB), spring sales have seen a decrease year over year while prices are on the rise.
Just over 1,500 properties were sold in March, compared to 1,650 in 2018 which is an 8.6% drop. Of those sales, 1,136 were residential sales, down 12.4%, and condos accounted for 375 sales which is an increase of 5% from last year.
"Lack of inventory is responsible for March's deficiency in residential unit sales," states Ottawa Real Estate Board's President, Dwight Delahunt. "This tightness of supply is manifesting in significant reductions in DOMs (days on market) and properties selling very quickly. Residential DOMs are down 14%, and condo DOMs are down 36% from last year."
"In some pockets of the city, buyers are facing multiple offer situations, and properties are often selling over list price. These dynamics of low inventory, reduced days on market, and multiple offers are signs of a seller's market in these areas. While a benefit to those sellers, it's stressful and time consuming for buyers. The experience and guidance of a REALTOR® is essential in these types of market conditions," he adds.
Ottawa has seen a growth rate of 8.8% year-over-year which, coupled with higher employment levels and immigration, brings residents to the affordable city. The average price of a residential property sold in March was $480,143 which represents a 7.2% increase over March 2018. In the condo market, the average price was $290,181 which is an increase of 5.2%.
To read the full release from OREB click here.
Thinking of buying or selling? Contact your team of professionals today!