2020 - A Year in Review
Date Posted: January 7, 2021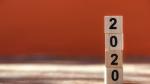 2020 was a crazy year for the Mortgage and Real Estate market. Amid the Corona virus pandemic many decided that it was time to either sell and/or buy a new home. Beginning in March inventory quickly became scarce and with such a high demand for homes, bidding wars had begun for many properties. Also, in this time, it allowed for historically low rates for mortgage furthering the demand. During this time, the demand had evolved from many wanting to buy within the city to now wanting to buy in the outskirts of their big cities as many had begun working remotely. An example of the great changes of the 2020 market, in Kawartha Lakes, the price for a single-family home jumped 29.2% above the price of the year previous.
The year of 2020 presented many changes including bidding wars, low Mortgage rates and much higher prices of homes.
If you are interested in speaking to a Broker today, do not hesitate!
For the full Ottawa Citizen article; click here.
Contact your Mortgage Broker today for trusted advice